Mastering change is the number one requirement for leaders today. To accomplish this goal you need an objective measurement tool that can quickly assess your organization's current level of performance to determine if it is well matched to meet your customers' needs. This is precisely what our SmartPlan360™ software accomplishes in minutes, not weeks or months. I help clients improve their performance across their existing organization and pinpoint opportunities for growth. I accomplish this by gathering insights from both your organization's employees and your customers and compare them to performance gaps that are holding your company back.
DRIVING GROWTH
The world is changing. Our SmartPlan360™ provides senior leaders with deep insights on how they can quickly increase their organization's effectiveness and growth.
SmartPlan360™ produces in 20 minutes what takes traditional research 100 hours or more. Our advanced software eliminates information overload and makes it easy for you to plan your next big steps. We have helped CEOs and organizational leaders throughout the United States rethink their business strategies and substantially increase both their top and bottom lines.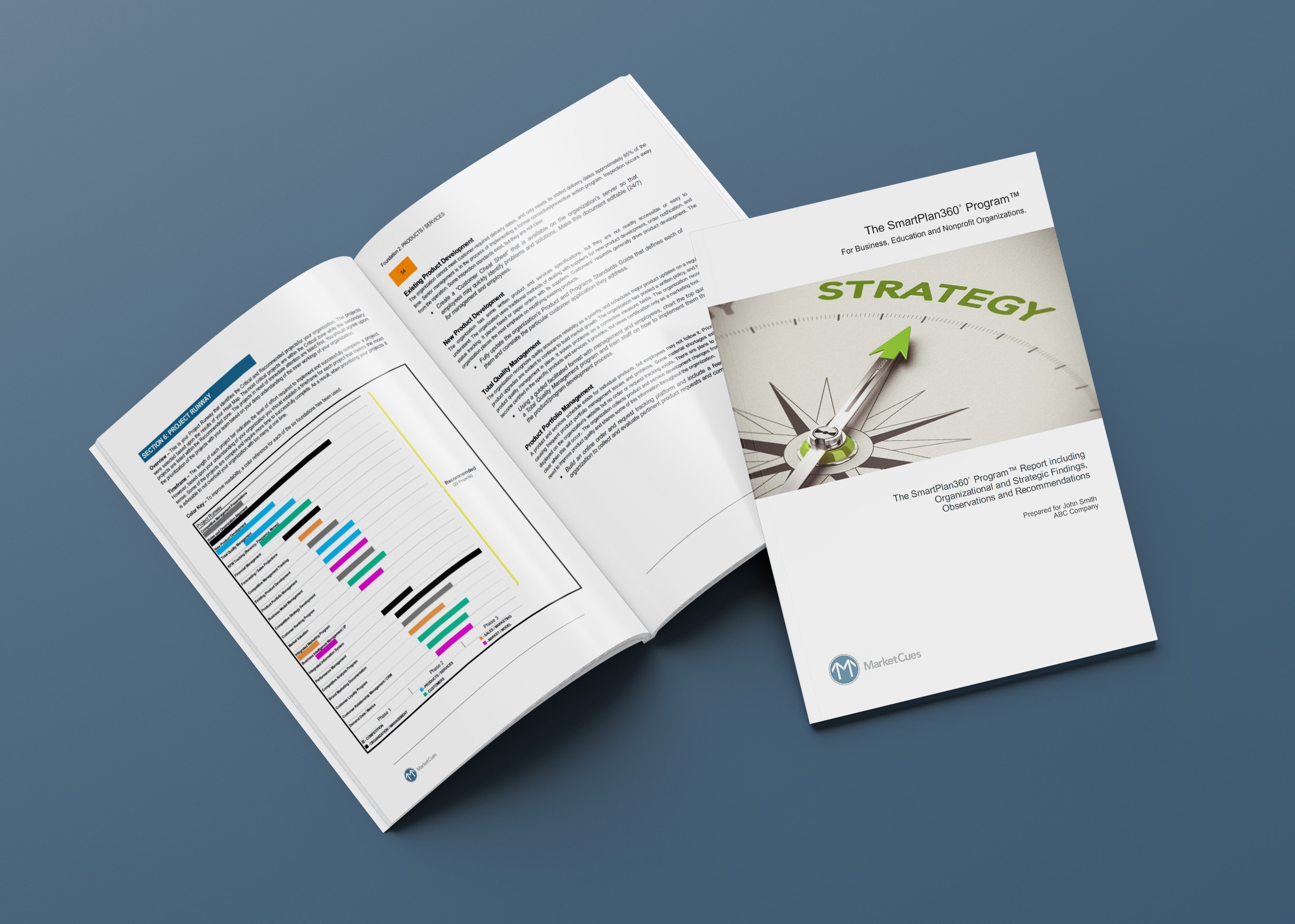 SmartPlan360™ Final Report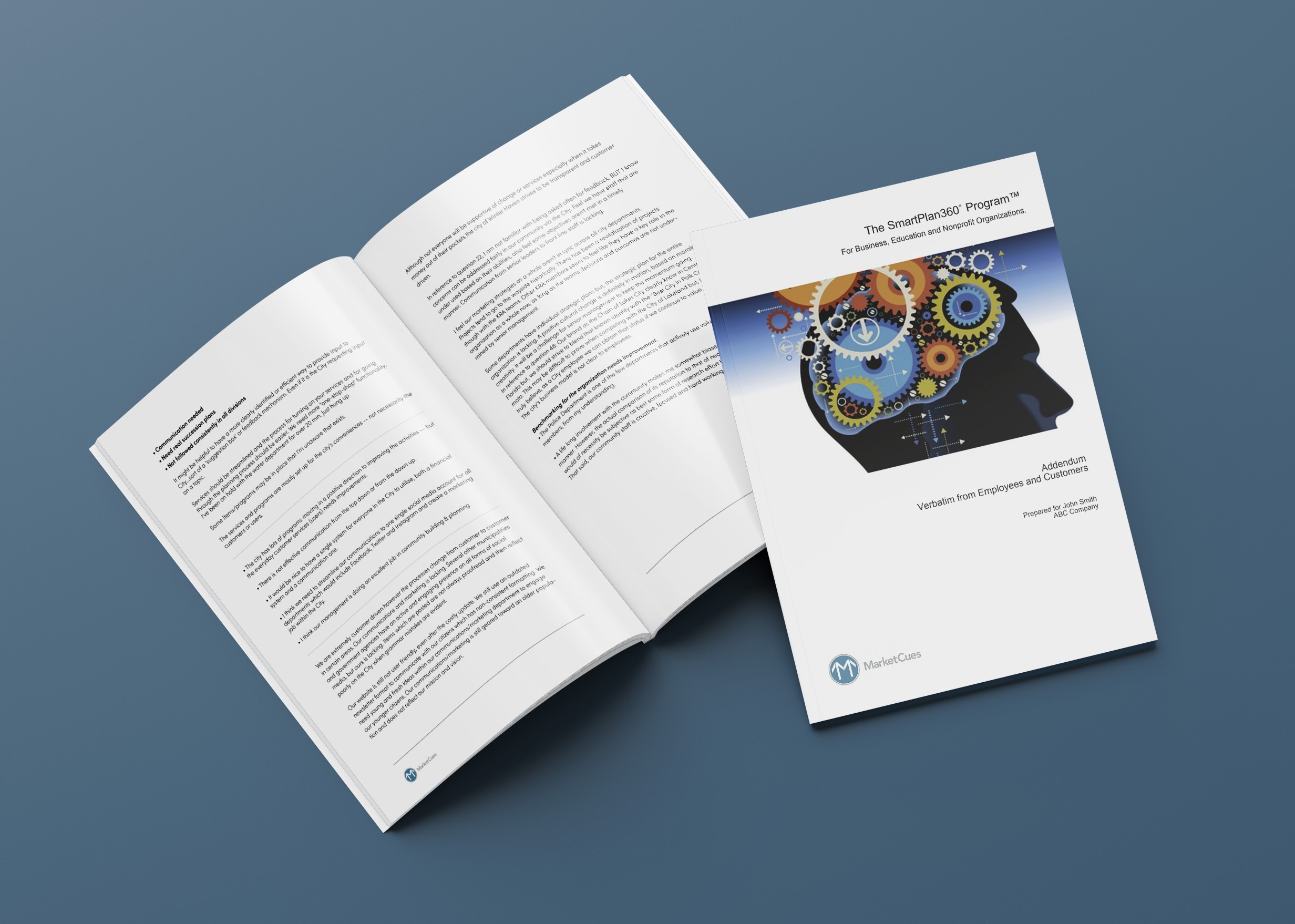 Our firm exists to help CEOs and their leadership teams achieve both their short- and long-term goals by providing them with the organizational insights they need to grow.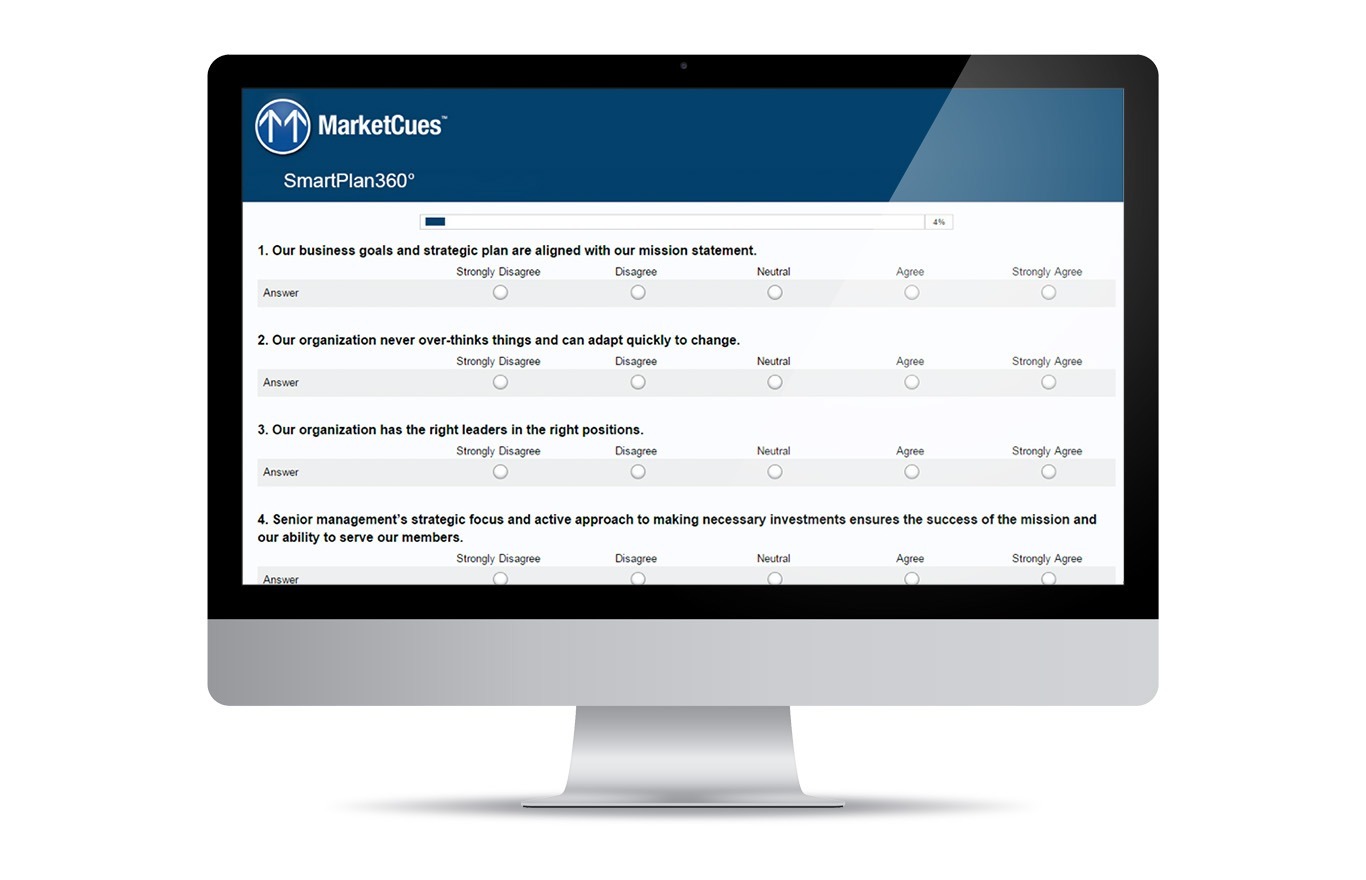 Discover New Ways to Grow
SmartPlan360™ uses online interviews to gather valuable insights from both your employees and customers to identify mismatched perceptions between them. With this extremely valuable information, you can clearly understand what challenges you need to overcome and create a winning strategy that will drive client engagement and growth.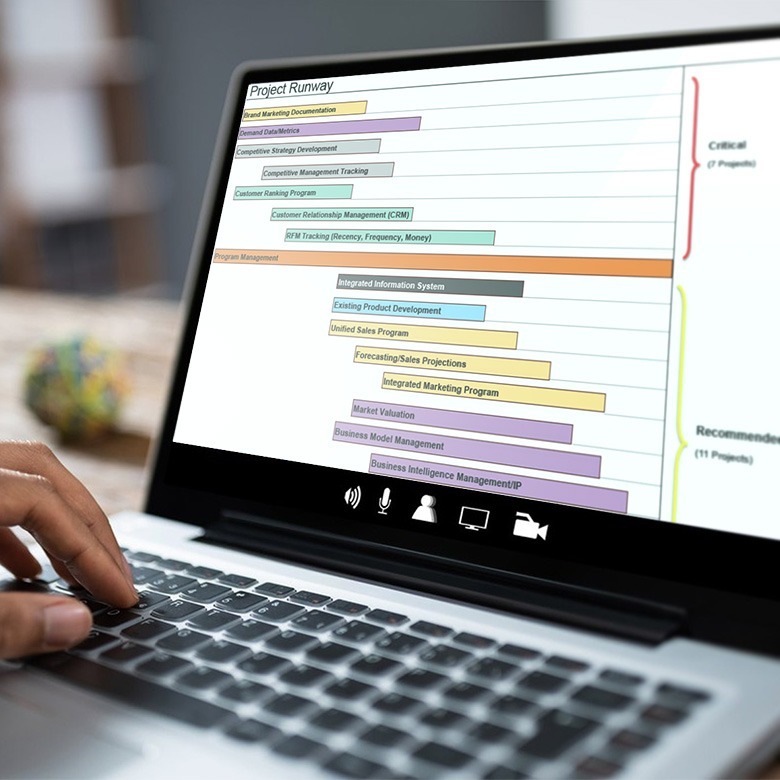 Put Your Strategy Into Action
SmartPlan360™ Project Runway displays the critical projects identified in your SmartPlan360™ Heat Map and creates a priority-ranked list to keep your team on track and on time. The Project Runway is data-driven and easy to read to help you overcome your toughest and most stubborn challenges.
"We were provided with a fresh look at our company that helped us plan more effectively for our future. I would recommend their planning process to any company interested in continuous improvement and growth."
"MarketCues was able to immediately analyze our business both organizationally and strategically, and provide a clear strategy that enabled us to grow over 40% in the first year, 206% in six years with a 185% net profit increase. During this continuing engagement we averaged an annual 34% sales growth."
"The SmartPlan360™ gave us critical business information from research gathered from our closest strategic partners and clients. Their approach quickly brought together many divergent viewpoints into one potent strategic initiative that could be effectively implemented."
"It was essential to our strategic planning that we understand our true position in the market and what we could do to improve our market awareness. The SmartPlan360™ Platform provided us with real-world data we needed to make critical strategic decisions."
"We recognized that we needed a strategy overhaul, so we turned to MarketCues as our consultant to guide us through the process."
"Working with MarketCues is like having a partner who cares as much about your business as you do."
"The SmartPlan360™ Platform is a perfect tool to assist any organization, institution, or business with defining its path for success."
"MarketCues' contributions included righting our strategic direction and their scope and their executive-management solutions helped reposition and reapportion our organization."
"MarketCues' SmartPlan360™ Platform was invaluable to quickly benchmark our Institute's current organizational performance."